Physician Voice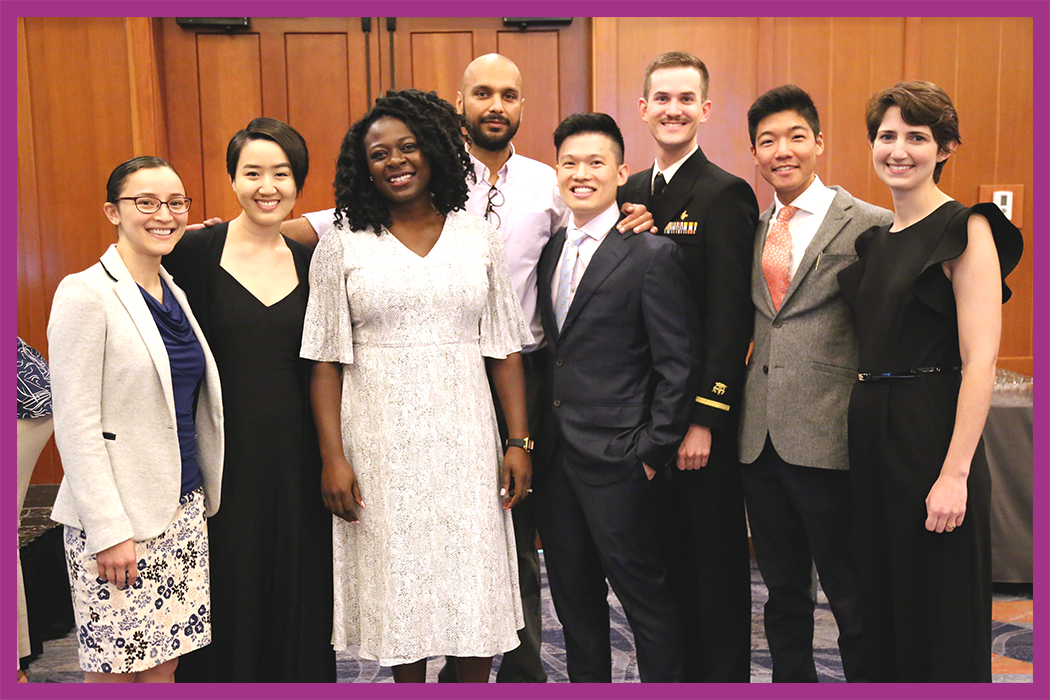 Pictured: Mercy Adetoye, MD; Quinn Bott, MD; Kultaj Kaleka, MD; Andrew Kim, MD; Candice Kim, MD; Carmen Reid, MD; Alyse Wheelock, MD; James Wu, MD at the "[Re]Building Trust: A Path Forward" conference on August 4, 2019
Over the last several years, we have spoken to more physicians about ABIM's programs than ever. Physicians have advocated for more choice, flexibility and relevance in maintaining board certification and encouraged us to reaffirm our values as an organization by committing to promoting equity and inclusion in health care.
We have made a number of programmatic and policy changes to reflect the feedback we've received from the community—launching the new, parental leave clarifications, nursing mothers' webinar, women in ABIM leadership—but in a recent survey, many physicians told ABIM that the organization doesn't "understand physicians like me."
Now more than ever, it is imperative that we bridge this gap and seek understanding.
In the fall of 2020, ABIM held listening sessions with early-career physicians, women physicians, and Black physicians in order to hear what they value, how to communicate more effectively with them, and how they would like ABIM to proceed with our diversity and health equity work. 
Some common themes emerged:
| | |
| --- | --- |
| | Physicians felt that their relationship with ABIM in the past had been transactional and only focused on issues specific to their board certification. They didn't know that they could come to ABIM with concerns, because they didn't know that anyone would be listening. |
| | Physicians welcomed personal and authentic interaction with ABIM. They appreciated having a safe space to share their experiences and criticism, along with hopes and ideas for future direction. |
| | Physicians recognized that ABIM is making an effort to shift programs and policies, especially by creating a longitudinal assessment option. They asked ABIM to continue taking the initiative to share updates and seek their feedback. |
There are many more groups that ABIM wants to hear from, and we plan to continue holding listening sessions on a rolling basis. We recognize that no single invitation can reach every physician, and
we invite you to share
your thoughts, suggestions and feedback at any point.
What physicians told us in ABIM Listening Sessions