Changes Coming to Exam Committees.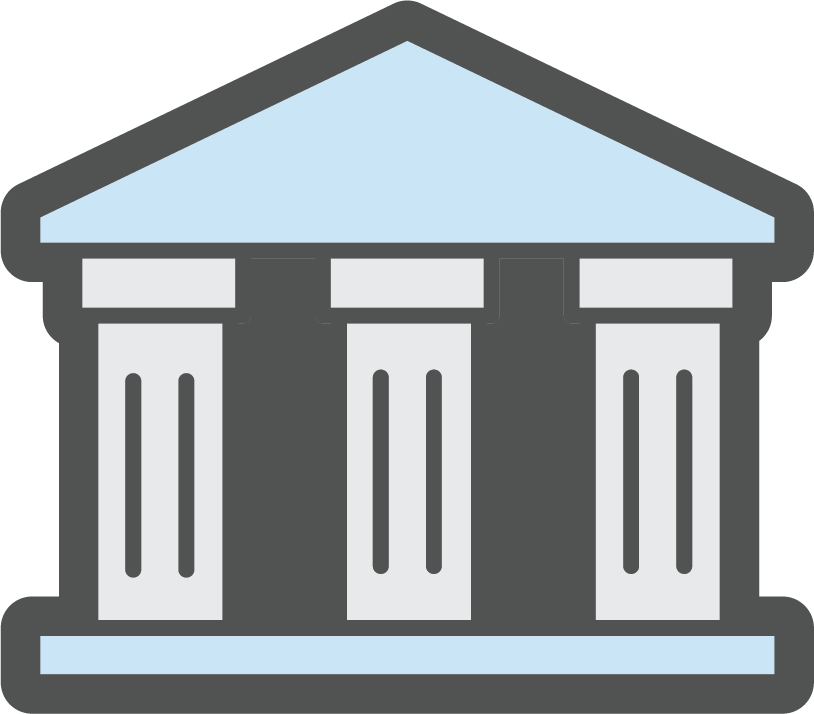 More items, more opportunities for involvement. Learn about the Item-Writing Task Forces.
Learn More
ABIM Governance consists of more than 350 members on more than 50 boards and committees, and includes physicians, inter-professional health care team members and public members representing the patient communities they serve.
While the majority of ABIM Governance members are practicing physicians certified by ABIM, the inclusion of expert non-physician members—patients, caregivers, and/or inter-professional health care team members—across ABIM's Board of Directors, Council, and Specialty Boards ensures a broader perspective is heard on what board certification should mean for the internal medicine community. This inclusion matters: a variety of stakeholders including patients, hospitals and health systems rely on the ABIM credential to tell them a physician is staying current. All ABIM exam content is created and reviewed by practicing physicians serving on Exam Committees, Item-Writing Task Forces and Self-Assessment Committees, which do not have any non-physician members.
Individuals who are appointed to serve on ABIM boards or committees are expected to have ABIM's mission as their primary interest when contributing to ABIM's work and therefore must adhere to our Board Policies. In order to more effectively achieve its mission, ABIM has adopted a governance structure that consists of six entities:
Board of Directors
The size of the ABIM Board of Directors varies from 12 to 15 members. Membership is comprised of leaders in quality improvement, health care delivery systems, medical education and other important aspects of internal medicine. At least 75% of Directors must have current clinical practice experience and at least 30% of the Directors have experience with ABIM exam development. Up to 20% of members may be non-internist or public Directors. All physician Directors must meet the requirements of the Maintenance of Certification (MOC) program.
Determine and advance ABIM's mission and strategic policies, and to ensure the primacy, relevance and value of ABIM Board Certification.
Be external-facing and future-focused in setting the direction and strategy for the organization, including setting overall goals and long-range plans for the organization.
Establish fiscal policy and provide adequate resources for the activities of the organization.
Develop and maintain links and relationships to its constituencies and the community.
Exercise ultimate fiduciary responsibility and authority.
ABIM Council
The ABIM Council establishes and pursues the continuous improvement of program standards, policies and procedures governing the requirements for Certification and MOC. The size of the Council varies between 14-17 members, including 1-2 non-physician experts. It has physician representation from the breadth of internal medicine specialties in which ABIM confers certification. The Council sets policies and creates frameworks to guide Specialty Boards in developing discipline-specific approaches to Certification and MOC.
The Council's role is to:
Determine requirements for Certification and MOC across internal medicine and its subspecialties.
Harmonize ABIM standards with those of other recognized physician education and assessment initiatives.
Set and integrate operational policies and procedures across the Specialty Boards.
Evaluate proposals for new specialties/focused practice areas.
Specialty Boards
The Specialty Boards are composed of 6-8 physician members certified in the discipline and 1-2 non-physician experts. Together, these members are responsible for the broad definition of the discipline across Certification and MOC, assuring that the ABIM credential speaks to the evolving needs of the discipline. ABIM has a Specialty Board for all disciplines solely sponsored and administered by ABIM, including internal medicine. Specialty Boards have oversight of the Exam Committees and are responsible for making Certification and MOC meaningful and relevant credentials in their discipline.
The role of the Specialty Boards is to:
Define, refine and set standards in Certification and MOC in the discipline.
Perform oversight/review of performance assessments in the discipline.
Build partnerships with societies and other organizational stakeholders in support of ABIM work.
Exam Committees
ABIM Exam Committees, composed entirely of practicing physicians, are responsible for creating examinations for Certification and MOC in internal medicine and its subspecialties. As such, with guidance from their respective Specialty Board, they play a crucial role in defining their disciplines and giving ABIM operational tools through which to determine who is ready for independent practice and who, in the judgment of peers in the discipline, has stayed current. ABIM has designated Exam Committees for 20 disciplines. Most Certification exams are administered annually. Recently established disciplines have Certification exams every two years. Most MOC exams are administered twice per year.
The role of the Exam Committees is to:
Develop items for the Certification and MOC exams.
Propose the exam blueprint for the Specialty Board's approval; upon approval, implement the blueprint.
Confirm that exams constructed according to blueprint specifications are valid.
Maintain the exam item pool within the blueprint framework as defined by ABIM.
Work with ABIM staff to accomplish goals.
Item-Writing Task Forces
Item-Writing Task Forces, composed entirely of practicing physicians, are responsible for developing exam content for Certification and MOC assessments. Using a combination of traditional and model-based approaches grounded firmly in research, these physicians help scale up content development while increasing quality. As such, the Task Forces are critical to helping ABIM offer physicians more options to meet their assessment requirement.
The role of the Item-Writing Task Forces is to:
Create content for ABIM assessments.
Work with ABIM staff in advancing new, research-based approaches to content development.
Self-Assessment Committees
Self-Assessment Committees, composed entirely of practicing physicians, are responsible for creating open-book Self-Assessment of Medical Knowledge products for MOC. These educational modules are updated annually and support physicians in keeping current in their discipline. Successful completion provides AMA PRA Category 1 Credit™ as well as MOC points. The content focuses primarily on the most recent updates in each discipline that should be changing medical practice, as well as more established topics that physicians may benefit from reviewing. The self-assessment question format is similar to the exam question format: multiple choice clinical vignette questions that primarily test judgment and synthesis rather than recall of knowledge. An educational rationale and reference citations are published with each question.
The role of the Self-Assessment Committees is to:
Develop items for the Annual Update Self-Assessment of Medical Knowledge modules.
Determine the composition of a final published Medical Knowledge module in Internal Medicine and Hospital Medicine each year.
Maintain the questions published in ABIM Medical Knowledge modules over time.