Breadcrumb trail:
For Newly Certified Physicians
Congratulations, you are a board certified physician! Let us help you celebrate.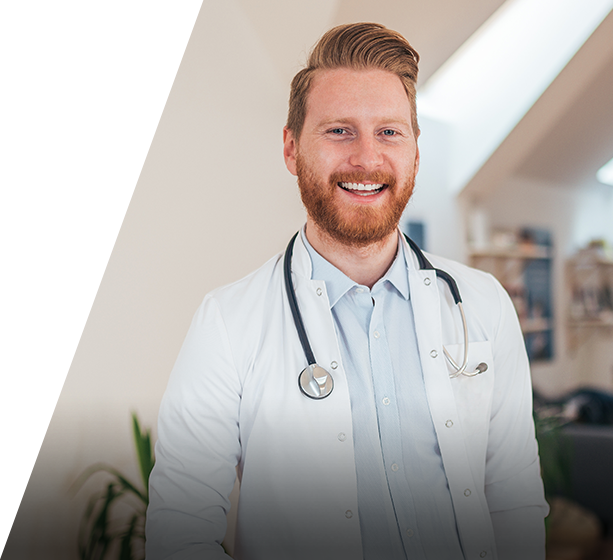 Congratulations!
Passing your boards demonstrates that you have met rigorous standards and have the clinical judgement, skills and attitudes essential for the delivery of excellent patient care. You've worked hard to achieve board certification, let us help you share this news with your community.


Join an Item-Writing Task Force
Each year, hundreds of practicing physicians write thousands of questions for ABIM's Certification and Maintenance of Certification (MOC) exams. These questions undergo a rigorous review and testing process to ensure relevancy and fairness in order to help candidates and diplomates know that their medical knowledge is current.
About the Item-Writing Task Force
As ABIM evolves its MOC program to include the Longitudinal Knowledge Assessment (LKATM)—launching in 12 specialties in 2022, followed by four more in 2023—we are also restructuring our test development process to better align with best practices and allow for more physician participation.
Exam Committee members currently write and review questions for the Certification and traditional, 10-year MOC exams. The LKA will require significantly more questions, so in 2020 ABIM expanded Item-Writing Task Forces to meet this demand. These volunteer physicians develop questions through prototyping and modeling.
ABIM's Specialty Boards are responsible for the broad definition of the discipline across Certification and MOC. Specialty Boards have oversight of the Exam Committees and are responsible for making Certification and MOC relevant vehicles in their discipline.
If you are interested in joining an Item-Writing Task Force or a Specialty Board, visit the openings page to learn more and apply for a position. 
"ABIM, like a number of organizations, has a wonderful and large platform and therefore the ability to really promote work surrounding health equity. Given ABIM's focus on promoting the highest professional standards among internal medicine physicians, there's an opportunity there, in the programming, to both educate diplomates about health disparities and to advocate for health equity."
"I have played an active role in the ABIM transformation process in the nephrology community by having conversations in local hospitals in Dallas-Fort Worth with physicians, at national society meetings (ABIM focus groups) and several exchanges on social media discussing challenges and opportunities with other members of the board certification community. I have had the honor of engaging with several ABIM staff with whom I have built great working relationships over the years. I did not realize how diverse ABIM Governance was!"
I joined ABIM Governance because "I wanted to contribute to my field and community of fellow physicians in a meaningful way. In addition, I wanted to provide a diverse perspective in hopes of changing the way things have been viewed for many years."
Being on the Item-Writing Task Force has "given me a greater appreciation for the test as a whole. And, I think it helps you to serve the community, meaning our medical community but also the general public, because you're making sure that the doctors certified in your specialty are properly certified… I think it's been really rewarding, and… I like the diversity of people that they've picked ..., meaning diversity of age, geographic region, gender, and ethnicity. So, I think there's a very balanced perspective."
The Latest Updates
October 06, 2021 | Dr. Simbo Chiadika is an Associate Professor of Medicine at McGovern Medical School/University of Texas (UT) Health Science Center, Houston. She is the Director of Cardiovascular Services at the UT Health community clinic and serves as co-Director of Quality Initiatives in Cardiology.

September 28, 2021 | As a community, we've all become acutely aware of the danger misinformation poses to our patients and profession. Too many have died or needlessly suffered from COVID because they've been misled by something they've seen on social media, often coming from someone holding themselves out as an expert. We have a responsibility—as board certified physicians who truly have medical expertise—to take decisive action and combat this rising tide of harmful misinformation.

June 28, 2021 | This year has undeniably changed the way we do things: the way we stay connected to our friends and family, the way we interact with our patients, the way we stand up for one another.